From the ridiculous (bullpen phones) to the sublime (a pair of last-strike rallies followed by a game-winning home run in Game 6), this World Series has all the ingredients for greatness. We'll let the Rangers and Cardinals play out the final act before we pass final judgment, but what kind of history are they competing against?
"I'm a St. Louis resident and I can tell you people were screaming in the streets out here! (I woke my wife up out of her sleep with my obscenity-laced cheering from the living room also!) Epic game and looking forward to Game 7 tonight!" -- SN commenter WBunch1996
"Forget the errors. Forget the base running. Forget the everything except for the fact that two teams did everything they could to win a single baseball game. ... A great game doesn't always have to be the "best played" game." -- SN commenter lilJknows
---
Best Game 6 in a World Series?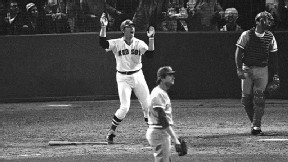 We can already include the current Fall Classic in this discussion, but does it compare with Carlton Fisk's body language in 1975?

---
Best World Series to go the distance?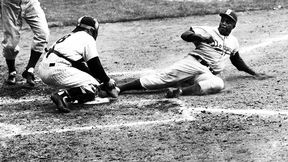 There are plenty of other options for the list, but it's tough to argue classics like the 1955 World Series, complete with Jackie Robinson stealing home, don't belong.

---
Best final act in a Fall Classic?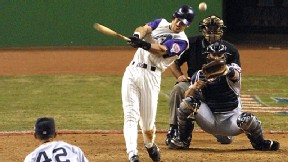 Not every Game 7 is a classic, but sometimes they live up to the billing. Does anything top Luis Gonzalez getting to Mariano Rivera?

---
How do you define a great game?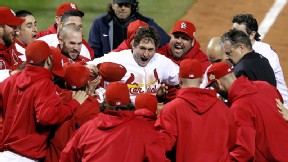 What makes a World Series game great? Game 6 between the Cardinals and Rangers featured five errors and so-so pitching, but does that matter?