It's no surprise that the Ravens, fresh off a comeback against the Cardinals, and the Steelers, having dispatched the Patriots, meet with AFC North lead on the line. It's considerably more surprising that the winner might have to share those bragging rights with the Bengals. After a 34-12 win against the Seahawks, the Bengals are making it a three-way race in the division.
"The next three weeks will determine how the Bengals do this year. Murderer's row. At Tennessee, vs. Pittsburgh, at Baltimore. I've been pulling for them just because they've been underdogs all these years, but this is bringing back painful memories of 2009, when no one took them seriously and they ransacked the division. Andy Dalton's got to be in serious consideration to beat out Cam Newton for ROY." -- SN commenter RavensSuperbowl44
"Look out, NFL. The Cincinnati Bengals are for real. One of the top defenses in the league and an underrated offense led by the best rookie combo ever!" -- SN commenter BengalNation365
---
What is the playoff picture?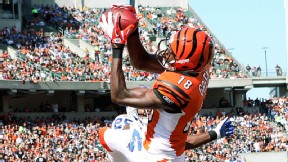 With just two wild cards available for the conference, it's not easy for one division to send three teams to the playoffs.

---
Will the division make or break Bengals?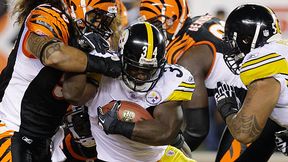 The Bengals are off to a strong start, but they play half of their final eight games against the Steelers and Ravens.

---
Andy Dalton or Joe Flacco?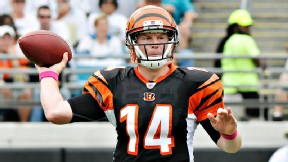 Dalton threw two touchdowns and two picks against the Seahawks, while Flacco totaled 336 yards but no touchdowns against the Cardinals.

---
Is there a race for rookie honors?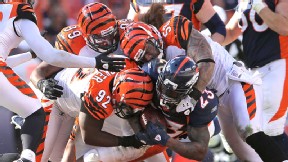 Cam Newton keeps piling up statistics but isn't getting many wins. Does either half of a rookie combo in Cincinnati deserve the nod as top newcomer?