USC and Stanford played a heck of a game Saturday, but the reason we're bringing it up now comes about 10 seconds into the video above. With Stanford trailing 34-27 late in regulation, USC's T.J. McDonald was flagged for a personal foul after hitting Chris Owusu on an incompletion. The penalty kept Stanford's scoring drive alive, and the Cardinal eventually won in the third overtime. Making matters worse for the Trojans, the Pac-12 suspended McDonald on Monday for the first half of this week's game against Colorado.
"I get why the refs flagged the McDonald hit, but I don't get the suspension.." -- SN commenter made4malice
"Suspending McDonald for what in all reality was a clean hit is a bunch of junk. The defender can't control where the receiver ducks his head to. I agree that helmet-to-helmet hits should be illegal, but the Stanford receiver was still juggling the ball when he got hit. What was the safety supposed to do? Wait for him to catch the ball and THEN hit him?" -- SN commenter ProBallNicaragua27
---
Were a flag and suspension fair?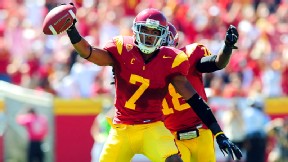 The Pac-12 said McDonald "had been previously warned about illegal hits above the shoulders on defenseless opponents," but was the initial hit worthy of a flag?

---
Legislating football out of football?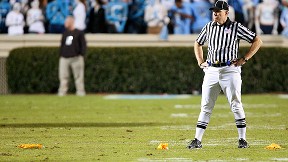 McDonald apologized in a statement, but USC coach Lane Kiffin made it clear he didn't think McDonald did anything wrong. Are we asking football players to do the impossible?

---
What about the timeout?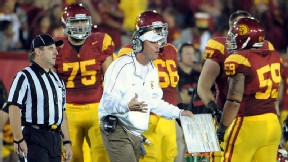 In addition to McDonald's suspension, Kiffin was fined $10,000 for criticizing officials, mostly related to the timeout he didn't get at the end of regulation. Was he right?

---
How is Lane Kiffin doing?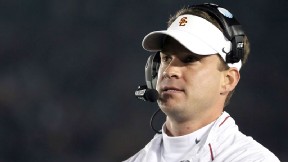 If either call had gone USC's way, Kiffin's team would be 7-1 with a signature win (albeit no bowl prospects). As it is, Kiffin is 14-7 at USC under adverse circumstances.