A pro team in Miami is holding a big party to celebrate a new addition months before the start of a season? Didn't this work out rather poorly last time? We don't know whether the Marlins will promise multiple championships tonight, but they are holding a party to celebrate their rebranding as the Miami Marlins. With a new name, a new stadium and a new manager, might they add a new star of the highest order in free agency this winter?
"Their attendance was 19,000 a game last year and was 28th, not last like most people think. And with a guy like Pujols coming, plus a pitcher off the trade market and maybe even throw in Cespedes, the attendance easily increases to 25-30,000 putting them in the middle of the pack." -- SN commenter sic987123
"Marlins obviously trying to stir up excitement heading into their new stadium by trotting in Pujols, Reyes, and Burhle, but unlikely to sign any. Teams like the Phillies don't advertise like this when they are interested in a free agent." -- SN commenter leatherpajamas
---
Is Albert Pujols really in play?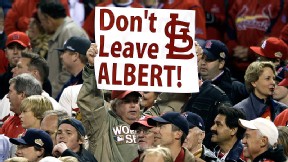 According to MLB.com, Pujols may visit the Marlins this weekend. With his old manager gone in St. Louis, could Miami be a viable alternative for the slugger?

---
How many eggs in one basket?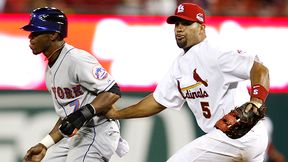 The Marlins may have a bigger budget with a new stadium, but it's not infinite. It might not be an either/or situation, but they probably can't afford Pujols, Jose Reyes and Mark Buehrle.

---
Fixing a name that wasn't broken?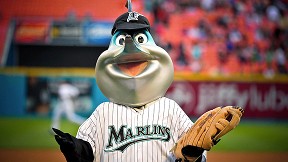 It works for the Minnesota Twins, Arizona Diamondbacks and Texas Rangers, but is shedding the "Florida" part of the name the right move for the Marlins?

---
Was the stadium the real problem?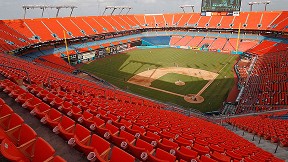 Yes, there is an actual game going on amid those empty seats at Sun Life Stadium. The new stadium opening next season should help, but is Miami a good fit for baseball?