Let's keep things in perspective. Mike Krzyzewski is still 2,828 wins behind Connie Mack. But 903 wins isn't bad for a guy who coaches fewer than 40 games per season most of the time. In fact, as we're the last to tell you, it's better than any coach in the history of Division I men's basketball. What's your take on the winningest coach of all time and at least one milestone that remains up for grabs? Your turn: Rank the greatest coaches in sports.
"It's a great milestone to get that many wins. However, Coach K always had the best basketball players around him, year in and year out, except when he started at Army. It's not so hard to get that many wins when you always are ranked No. 1-3 every year with the top talent in the nation." -- SN commenter BradyOneadnDone
"The criteria that I think most cements Coach K as the greatest coach ever is the relative performance by his star players at Duke and then in the NBA. With only a couple exceptions, most of these guys were as good as they were ever going to be after 2-4 years with Coach K. ... Coach K didn't have someone like Kareem, who singlehandedly ran through opponents at both levels." -- SN commenter umcanes800
---
Does more history await Coach K?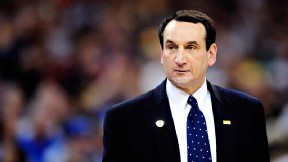 We're going out on limb to say Mike Krzyzewski won't win six more titles to catch John Wooden, but will he get the one he needs to break a tie with Adolph Rupp for second place?

---
Who helped most in reaching 903?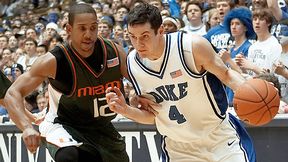 J.J. Redick left Duke as the all-time leading scorer in both program and ACC history, but he also left without a title. Does that disqualify him from contention here?

---
The Cowboys of college basketball?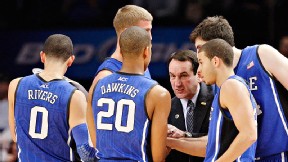 Coach K has been at Duke since 1980, and 31 years and 903 wins means ample time for fans to build up some strong feelings about his high-profile program.

---
A record for the ages?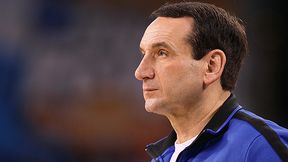 Bob Knight held the record for only five years, but the only active coaches within 100 wins of Coach K are Jim Boeheim and Jim Calhoun, each nearing 70 years old.

---
King of Tobacco Road?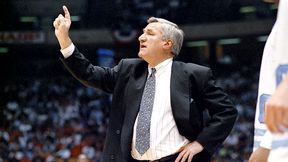 Krzyzewski may have more wins than former record holder Dean Smith, but Coach K was just 14-24 against his North Carolina nemesis.