Tiger Woods is paired with Steve Stricker for his opening foursome match in the Presidents Cup. But that's not the big story. Woods and Stricker go against Adam Scott and K.J. Choi. But that's not the big story. The pairing that matters is Woods and Scott's caddie. You might know him. Kiwi, big guy, controversial taste in banquet humor. Is the sight of Steve Williams and Tiger Woods on the course together the spice the Presidents Cup needed?
"TIGER better put Adam Scott to rest and beat him by 10 strokes. It's about time he takes the insult his old caddie said and actually win for Team USA and begin to charge in the field." -- SN commenter jagpilott
"This is obviously for ratings purposes, and I applaud that. For some reason, I believe this match will dictate Tiger's future. If Adam dominates this match, I think we can forget about Tiger breaking Jack's record!" -- SN commenter chadwb59
---
Did Fred Couples make the right call?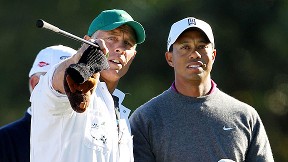 U.S. captain Fred Couples could have avoided putting Woods on the course with Williams. Good for us that he didn't, but is it the best move for his team?

---
Tiger Woods or that guy with Steve?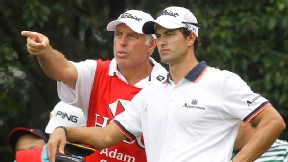 Woods finished third in last week's Australian Open, but he's still No. 50 in the world rankings. Scott is No. 6, and as Williams helpfully underscored this summer, he's won more recently.

---
Does the Presidents Cup need a boost?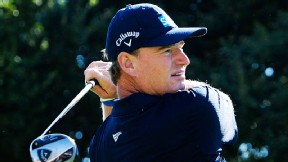 Even with stars like Ernie Els, it's tough to argue the Presidents Cup is as big a draw as the Ryder Cup. Is that a problem, and if so, is it a matter of history or drama?

---
End of the line for Team USA?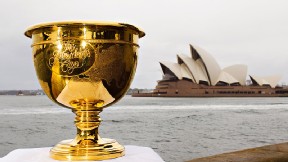 The International team has one win in eight tries in this event, but that was in 1998 at Royal Melbourne, site of this year's tournament.