Fans roll their eyes when power brokers in college sports use academics to defend conference realignment, the lack of a football playoff or a host of other things. But you've got to give the BCS credit. Without its standings, we'd spend a lot less time talking about math and computer science. A wild weekend on the gridiron left three SEC teams at the top of the standings. Did it leave the title picture any clearer? More: Rank your Top 25.
"The people who are crying that you should have to win your conference are the same people who scream for a playoff (wouldn't have to win your conference) and who also have no problem with wild-card teams winning the Super Bowl. They are also people who don't have numbers 1, 2, and 3 in their conference. There are no other teams right now who deserve it more than Bama." -- SN commenter crimsontiderFBR
"Am I the only one that has a problem with a team that can't win its conference claiming it can play for the national championship? Shouldn't that somehow be a prerequisite?" -- SN commenter jeeps
---
The easiest path to a rematch?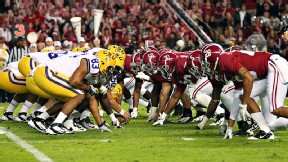 Potential for BCS chaos is out there, but if LSU and Alabama take care of business, are we headed for a rematch?

---
What if LSU is also a one-loss team?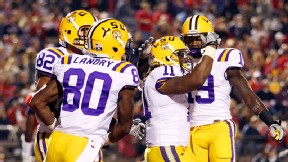 Could we have a national championship game between two teams from the same conference -- neither of which won that conference?

---
All right, what if LSU loses this week?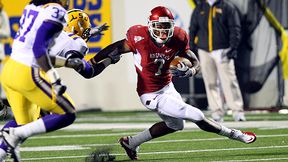 Given LSU's computer strength, Brad Edwards suggests it's conceivable the Tigers could lose to Arkansas but remain ahead of the Razorbacks in the BCS standings. Confused yet?

---
So what about the Razorbacks?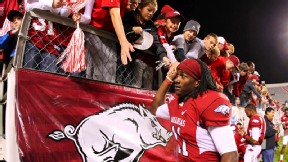 The BCS math may make things difficult for Arkansas, but what about SN's gut? Would you put the Razorbacks at the top if they win in Baton Rouge?

---
Does a conference championship matter?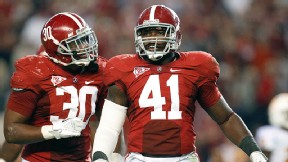 Alabama could win a national championship without so much as a division title in its conference. Is that a problem or one thing the BCS gets right?

---
Is Houston the forgotten team?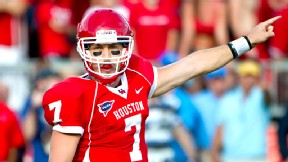 The reality seems to be that Houston isn't playing for a title, even if it wins its final two games. But would you rather see Case Keenum versus LSU than a LSU-Bama rematch?