Baseball made it look so easy. Can you even name the MLB players' union's executive director? Recall any players taking shots at Bud Selig on Twitter? The word "ultimatum" in a headline? With little to no acrimony, baseball owners and players agreed to a new labor deal that includes expanded playoffs and blood tests for HGH. How do you feel about a new day dawning on the diamond? Vote and comment below!
"It's really great to see. MLB has really gotten its act together and is now I believe on par with the NFL and way ahead of the other leagues after going through some tough times in the 90's. Bud Selig and Co. deserve a lot of credit. Never has the game been more prosperous and has there been a greater period of labor peace while the other leagues continue to struggle with that. Great job and this is a big step." -- SN commenter RueSiegel
"Baseball is a summer game we need to keep it that way. I think it's stupid to add another team to a one game playoff. as we all know anything can happen on any given day." -- SN commenter vicki belzer
---
A baseball sea change?
Baseball is getting serious about its crackdown on performance-enhancing drugs, but is it a big deal?

---
When to give?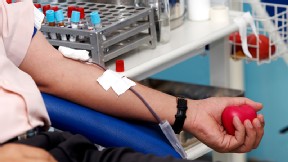 Spring training and offseason blood testing for HGH has been agreed to, but in-season testing is still on the negotiating table.

---
Chew on this ...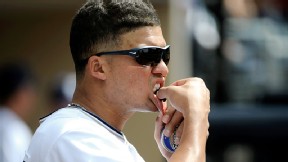 The new labor agreement calls for increased education about the dangers of tobacco but doesn't ban it from games.

---
More the merrier?
In the NBA and NHL, more than half the teams make the playoffs. Baseball isn't there yet, but is 10 of 30 a good move?