While both parties may maintain otherwise, we secretly suspect the sideline tiff between Tom Brady and offensive coordinator Bill O'Brien on Sunday was really about whether or not the Broncos should go all in on Tim Tebow. If not, they're the only ones not talking about it. It's not often an opposing quarterback can overshadow the guy taking snaps for the Patriots, but is Tom Brady the other guy this week?
"I am not a Pats fan, I am not a Denver fan, but I am a football fan, and I hope I get to see this game. We know how good Brady is. At this point in time, with three SB rings, he is the best. I expect Big Ben will surpass that, but he hasn't yet. Now we want to see Tebow against the best to measure his progress." -- SN commenter fro661
"Tebow has six comebacks in the fourth quarter and OT this season, I think he's got a good idea how the whole 'elevate my level of play in the final five minutes' thing works." -- SN commenter mobolous
---
Who is the master of clutch?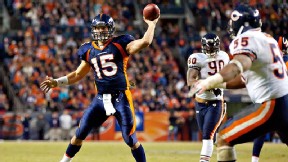 According to Pro Football Reference, Tom Brady has 24 fourth-quarter comebacks in 158 games. Tim Tebow has six in eight games this season.

---
One battle Brady can't win?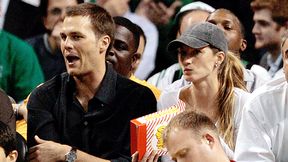 Super Bowl rings? Check. Supermodel wife? Check. Endorsements galore? Check. Tom Brady has it all, but is the other guy more popular?

---
The most interesting game of the year?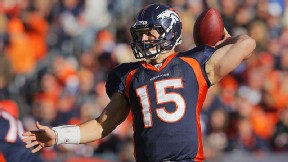 You don't have to serve Dos Equis, but is Tebow's uniqueness against Brady's classical brilliance the most interesting game of the season?

---
Are you all in on the Tebow experience?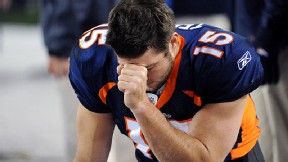 Unlike Brian Urlacher, Brady had only good words this week for Tebow's passing skills. When it comes to the total Tebow experience, where do you stand?