---
Is Ron Rivera right about Cam Newton?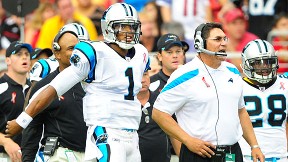 Panthers coach Ron Rivera thinks Cam Newton deserves a spot in the Pro Bowl. Newton is third in the fan voting among NFC passers.

---
Who is the NFC's No. 3 quarterback?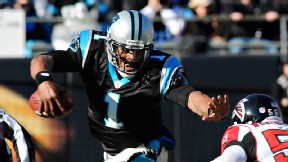 Aaron Rodgers and Drew Brees presumably have the top two spots locked up. Newton trails the others here in passing stats, but none of them have 13 rushing touchdowns.

---
Is Newton just in the wrong conference?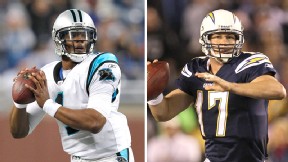 What if Newton was in the AFC? If you take Tom Brady and Ben Roethlisberger out of the mix, does he have a case against guys like Philip Rivers?

---
The ultimate franchise quarterback?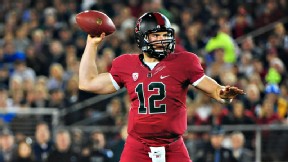 We know Newton will have the edge in Heismans on Andrew Luck, but is the Stanford quarterback a better pro prospect?