---
Did Chiefs win or did Packers lose?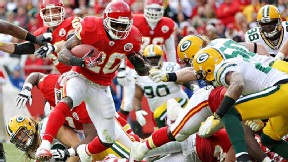 A run at perfection came to an end for the Packers in a 19-14 loss against the Chiefs, but which team was more responsible for the outcome?

---
Is this how it's done against Packers?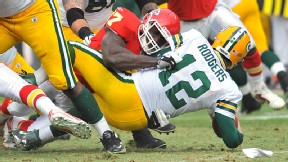 The Chiefs rushed 39 times and kept the ball for 36 minutes on offense, and their defense sacked Aaron Rodgers four times.

---
How much history went by the wayside?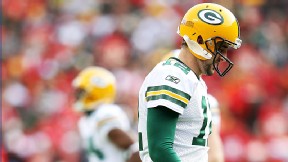 The Packers are still heavy favorites for home-field advantage this season, but does the end of a 19-game winning streak, including a Super Bowl, end talk of history?

---
Is Rodgers the most valuable passer?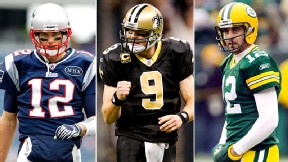 SN's pick for MVP entering the weekend, Rodgers compiled a modest 80.7 passer rating. Meanwhile, Drew Brees is still on pace to break the single-season yardage record.

---
The best job interview of all time?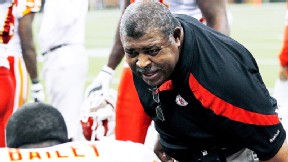 On the other side of the field, Romeo Crennel is 1-0 in his second stint as an NFL head coach. But given the opponent, is that enough to earn him more than an interim job?