---
What did we learn Monday night?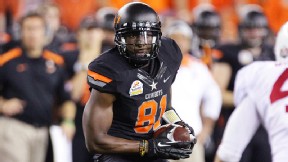 Behind one more big game from Justin Blackmon, No. 3 Oklahoma State beat No. 4 Stanford 41-38 in overtime to win the Fiesta Bowl. Did that clinch third place or make a case for something more?

---
Irresistible force vs. immovable object?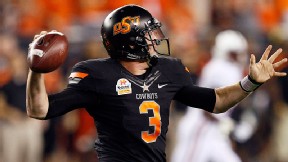 Oklahoma State piled up more than 400 yards of offense and 41 points despite having the ball barely 18 minutes. Is that firepower more impressive than Alabama's stingy defense?

---
Oklahoma State or Alabama?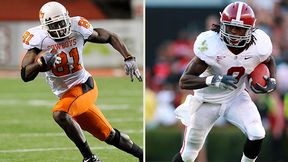 What if No. 2 Alabama and No. 3 Oklahoma State met on a neutral field (we hear Cowboys Stadium isn't busy) and settled the right to play No. 1 the way other sports do?

---
Is this more than a three-way race?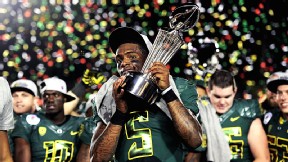 That team with their hands raised in the corner is Oregon, which beat Wisconsin 45-38 in the Rose Bowl and beat Stanford earlier this season. Are the Ducks the real victim of a snub?

---
Does a trophy seal the deal?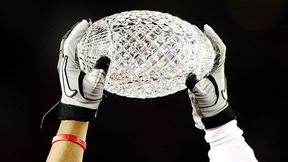 Either Alabama or LSU will hoist this trophy next Monday in New Orleans. But are you confident you'll walk away from the season content with the outcome?