---
Great moment or great performance?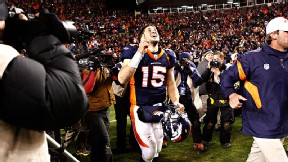 Tim Tebow's overtime clincher to Demaryius Thomas gave the Broncos a 29-23 win against the Steelers and gave Tebow a 97.3 QBR, the best recorded in a playoff game since 2007.

---
Are you on the Tebow bandwagon?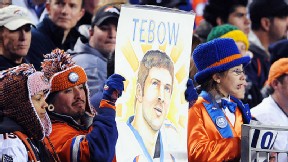 We imagine Tebow won't get many votes out of the western half of Pennsylvania, but is the rest of the country along for the ride?

---
Did the Steelers beat themselves?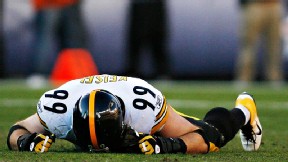 The Steelers hadn't allowed a 100-yard receiver until Thomas hit 204. They allowed just 171.9 yards per game in the air in the regular season.

---
Better them than us?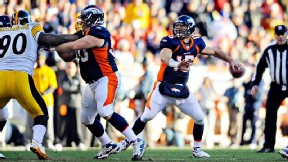 A lot of fans seem to like rooting for Tim Tebow on the Broncos, but have you seen enough to put your own team's future in his hands?

---
Does the ride end in New England?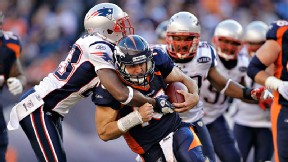 All right, Sunday was fun (again, unless you own a Terrible Towel), but the Patriots open as almost two-touchdown favorites against the Broncos. Is the fun over?