The 2012 Baseball Hall of Fame class has been decided, with star shortstop Barry Larkin the only candidate to warrant a plaque in Cooperstown. Larkin's résumé speaks for itself: 19 years in the majors, 12 All-Star appearances, nine Silver Sluggers, three Gold Gloves and a bevy of other accolades too lengthy to list. He's lucky he got in before the absolutely loaded 2013 class; players like Jack Morris and Tim Raines will now have a much more difficult time of it in the coming years.
Vote: Who is the best first-time candidate on the 2013 ballot?
Vote: Which current players are bound for the Hall of Fame?
Quiz: Can you name the players with the highest WAR who aren't in the Hall of Fame?
---
Barry Larkin
Year on the ballot: third
2012 vote: 86 percent

---
Jack Morris
Year on the ballot: 13th
2012 vote: 67 percent

---
Lee Smith
Year on the ballot: ninth
2012 vote: 51 percent

---
Jeff Bagwell
Year on the ballot: second
2012 vote: 56 percent

---
Tim Raines
Year on the ballot: second
2012 vote: 49 percent

---
Edgar Martinez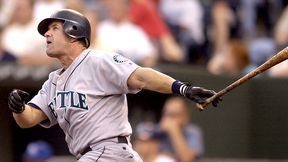 Year on the ballot: third
2012 vote: 37 percent

---
Mark McGwire
Year on the ballot: sixth
2012 vote: 20 percent

---
Bernie Williams
Year on the ballot: first
2012 vote: 10 percent