---
The worst job in the NFL?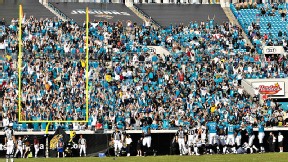 The Jaguars have three winning seasons this century and play in a stadium with tarps over unsold seats. Did new coach Mike Mularkey just take the worst job in the NFL?

---
Is Mularkey the man for the job?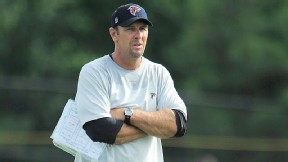 Mularkey was just 14-18 in his stint as head coach of the Bills, but he built good offenses as a coordinator with the Steelers and Falcons.

---
Do the Jaguars have their quarterback?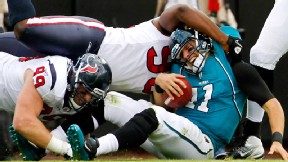 Byron Leftwich was the team's first try at a franchise quarterback (No. 7 overall draft pick in 2003). After throwing 12 touchdown passes and 11 interceptions as a rookie, does Blaine Gabbert's future look better?

---
What's the tougher challenge?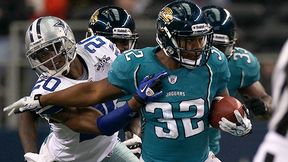 Partly because of guys like Maurice Jones-Drew, the Jaguars have never bottomed out, winning at least five games every year since 1996. But does that just make it tougher to escape mediocrity?