---
The most impressive NFC quarterback?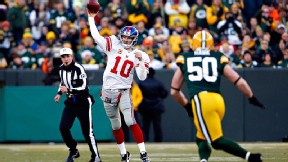 Most of SN expected this to be a debate about Aaron Rodgers and Drew Brees. Was Eli Manning beating Rodgers in Lambeau more impressive than Alex Smith beating Brees at home?

---
Does either team have an edge?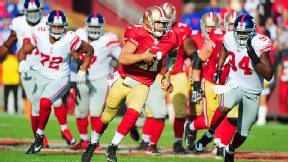 Going back to the regular season, Smith ranked ninth in the NFL with a 90.7 passer rating, two spots behind Eli Manning at 92.9.

---
Did Alex Smith win you over?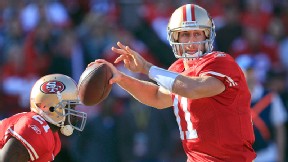 How much of a difference did one game make in how you define Alex Smith, he of the 68 career touchdowns and 58 career interceptions?

---
The clutch brother in the family?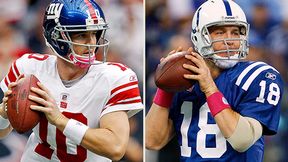 Eli Manning won't match a lot of Peyton Manning's numbers, but he's two wins away from passing his older brother in rings and beat both Brett Favre and Aaron Rodgers in Lambeau Field.

---
Who had bigger cleats to fill?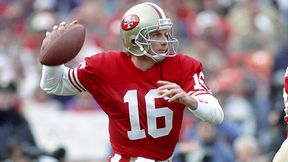 Smith had to live with the comparisons to Joe Montana (above) and Steve Young throughout his time in San Francisco, but Manning has been Peyton's brother his whole life.