---
Is Syracuse the team to beat?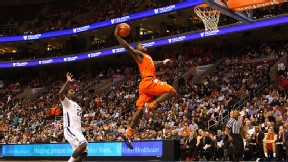 A 71-63 win against Pittsburgh on Monday kept Syracuse undefeated, but even at 20-0, the Orange aren't a unanimous No. 1 in the AP Top 25.

---
Will it run the regular-season table?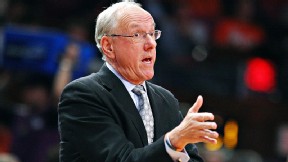 Whether or not Syracuse is the team to beat once March Madness rolls around, will Jim Boeheim's team enter the postseason with a spotless record?

---
Are Orange the best bet for perfection?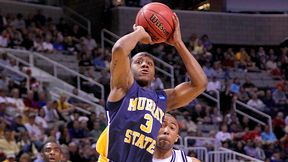 No. 4 Baylor fell from the ranks of the unbeaten Monday night against Kansas, but that doesn't leave Syracuse on its own. Is Murray State a better bet to run the table?

---
Who leads the nation's No. 1 team?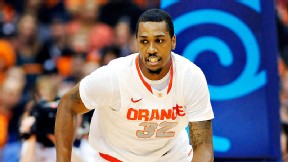 Kris Joseph, above, leads the team in scoring (13.7 points per game), but is he more valuable than Scoop Jardine (4.8 assists per game), Dion Waiters (13.1 ppg) or Fab Melo (3.0 blocks per game).