---
Was it a telling win for the Heat?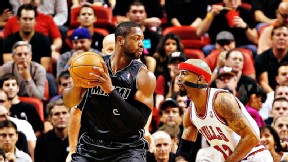 The Heat finally had Dwyane Wade. The Bulls still don't have Luol Deng. With all of that in mind, and with the Bulls still first in the East, how much should we make of the Heat's 97-93 win?

---
LeBron James or Derrick Rose?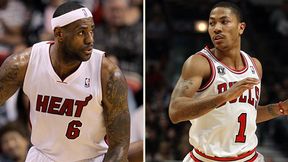 The past two MVP winners lived up to the accolades on Sunday. James had 35 points and 11 rebounds; Rose had 34 points and six assists.

---
Was the final minute Heimlich-worthy?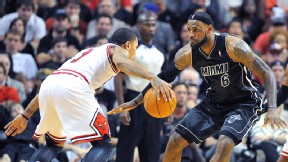 Did we say lived up to the hype? That was true for at least 47 minutes in Sunday's game. But after trading missed free throws in the final minute, did the stars choke?

---
Which team would win a series?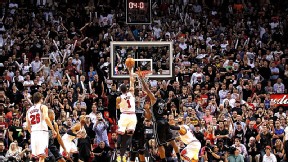 The Bulls still lead the East by a game over the Heat. Would home-court advantage in the conference finals give them the last laugh?

---
Was it the dunk of the year?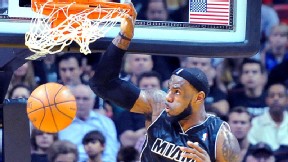 Maybe it wasn't the game of the year, but did LeBron James pull off the dunk of the year by going over John Lucas? Watch the dunk here.