---
Supersized news out of Indianapolis?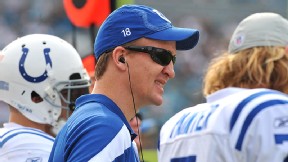 Doctors have reportedly cleared Peyton Manning to play football; his neck is stable enough that he conceivably could have played this weekend if, you know, the Colts had a game.

---
What does this mean to the Colts?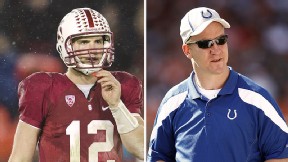 Colts owner Jim Irsay tweeted that team doctors haven't cleared Manning yet. But if he's physically able to play football, should Irsay pay Manning's $28 million bonus and draft a QB?

---
Which brother would you take?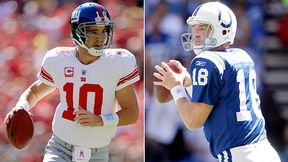 Eli Manning could add a second Super Bowl title to a career season, but if his older brother is ready to resume playing football, is Peyton the pick for next season?

---
Overshadowing the Super Bowl?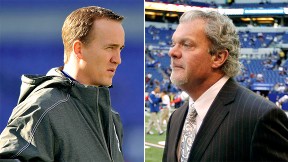 Indianapolis has generally gotten rave reviews as Super Bowl host, but are two of its most famous citizens not stepping gracefully out of the spotlight?