---
Eli triumphant?
SportsNation could barely pick a winner after more than 800,000 votes, but in the end, the small majority that favored the Giants proved to be in the right, as Eli Manning's squad triumphed over the fading Patriots dynasty.

---
Did the Patriots blow it?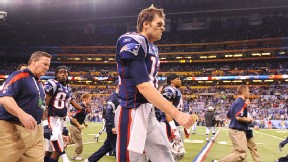 The Giants played well in the fourth quarter to seal the win, but was the game lost thanks to a series of uncharacteristic Patriots errors?

---
The worst error?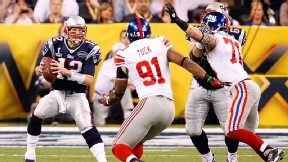 Speaking of those mistakes, it's tough to determine which was the worst by New England. When your game starts off with a safety, however, you know you're in for a bad night.

---
Better catch?
The Giants needed two big-time catches in their most recent Super Bowl wins -- one from David Tyree in Super Bowl XLII and another from Mario Manningham in Super Bowl XLVI.

---
Should Gronkowski have played?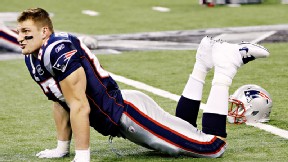 Rob Gronkowski was a nonfactor in the Super Bowl, catching two passes for 26 yards and indirectly contributing to a momentum-killing interception when he was outpositioned by Chase Blackburn on a deep pass.