"College Football Live" and ESPN.com teamed up to celebrate "100 Days Till Football" on Tuesday, May 22. A series of 10 top-10 lists were unveiled, each giving you a chance to provide your input. One such list is top storylines for Notre Dame and other non-automatic qualifiers. When will the Fighting Irish get back to a BCS game? Who will challenge Boise State as the top non-AQ? Cast your votes below.
More "100 Days Till Kickoff": Games | Predictions | Storylines | ND/Non-BCS
Rank The Players: SEC | Big 12 | Pac-12 | Big East | Big Ten | ACC
---
Sizable contenders?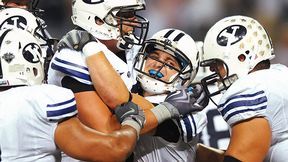 With six double-digit-win seasons in the past seven years, BYU is on track to eventually contend for a national title.

---
Competition for Boise State?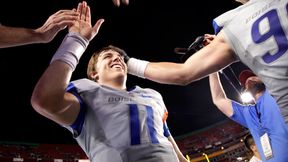 Boise State has been a dominant force in recent years, but without Kellen Moore, it will be tough to retain its title as the best non-AQ team.

---
BCS-bound?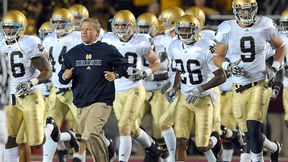 The Fighting Irish haven't played in a BCS game since a 2007 Sugar Bowl loss to LSU.