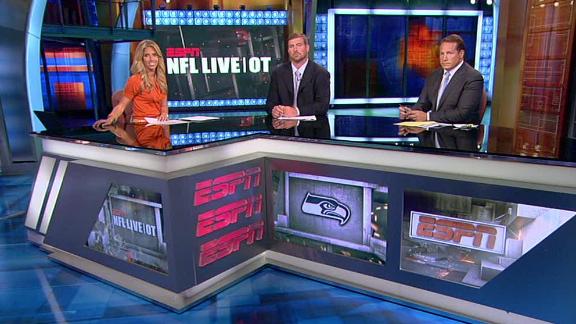 Matt Flynn was the Seahawks' big offseason acquisition and a potential face of the franchise. He'll start in the Seahawks' preseason opener; are you expecting big things out of him this season, or will he wilt under the pressure?
Anthony_Cardassius: "Russell Wilson is that good, he is creating a QB controversey in Seattle, they got a steal of a pick in the 3rd round with this guy, although I believe Flynn will be an average to a little above average starter in the NFL. Flynn may start the season but I have a sneaking suspicion Wilson will finish it."
rossthetwicebannedboss939: "Hopefully Flynn will be a good QB, but I still don't see the Seahawks winning more than 8 games this season."
MrKennedy23: "It'll be interesting to see how Matt Flynn does without one of the best WR groups in the NFL. How good is the Seahawks' offensive line?"
SteelerGal00: "People never seem to learn. I'm reading these comments about Flynn and they are almost, verbatim, the exact same things I read when Seattle traded for an unproven backup named Matt Hasselbeck."
jjdynomite8: "Flynn will be a solid NFL QB and the fact he's been watching Rogers do his thing will surely benefit his output."



Join the conversation or respond by signing in or creating a profile and blogging.