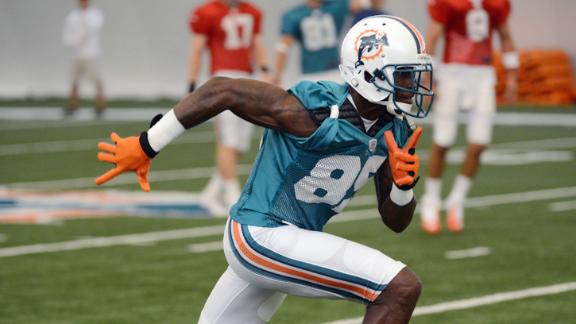 The Miami Dolphins released Chad Johnson on Sunday night, one day after he was arrested and charged with domestic battery. The 34-year-old wide receiver is coming off his worst NFL season since entering the league in 2001. Does Johnson have anything left in the tank to give to a team?
---
Will he contribute?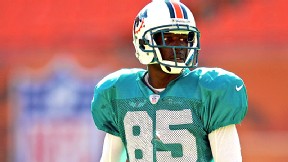 At age 34 and in his 12th NFL season, how much would Chad Johnson be able to help a team?

MTandrei: "The question becomes whether or not another team takes a chance on him. I say no, but you never know."
pmully.94: "he sucked in camp. His skills obviously diminished by the time he got to NE. His superstar ego has yet to come to reality and realize he's a below average receiver."
Panther726: "If the Seahawks took a chance on T.O. then I would think some team is going to pick him up."
Kpowell0710: "Great move by the Dolphins not to keep him but he was seriously the best WR on the team......1-800-plaxico"