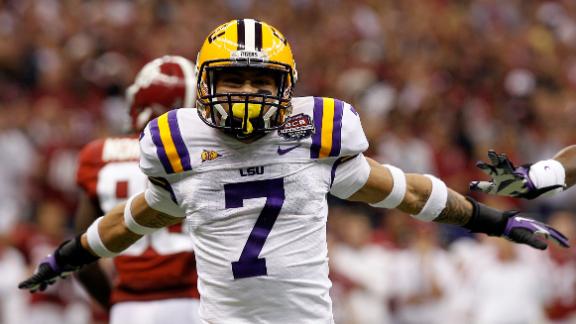 Tyrann Mathieu is reportedly considering a plan that would get him back in an LSU Tigers uniform by 2013. Would the school ever agree?
sdorman22: "I think if he's willing to sit a season and spend a year on a short leash proving he can walk the line they should give him that shot. They won't be paying his scholarship, so if he can get the tuition together they've got nothing to lose."
RollTide_VA: "They already gave him two chances to prove he wanted to be there, and he failed himself, his team, and his university each time. Kudos to coach Miles for making this tough, but correct decision. He should not be allowed back on that team."
garyhelba: "Hasn't LSU heard this before when he was suspended last year?"
Thelonious Monk: "the kid is 20, he has time to get it together. Yes, this was dumb but he isn't the first 20 year old to do something stupid and he won't be the last."
BeamFox: "At this point, LSU has already moved past you. Time to pick a Div-II team if you want to continue football."



Join the conversation or respond by signing in or creating a profile and blogging.