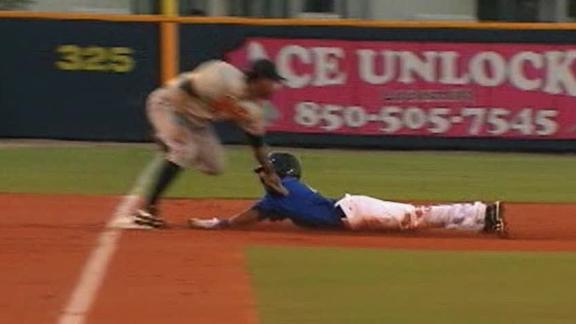 Reds minor leaguer Billy Hamilton broke the minor league single-season steals record of 145 Tuesday night. Would Hamilton be able to steal a similar volume in the majors?
capclip9: "September call-up and would be a good choice to make Cincy's post-season roster. Managers love having this kind of pinch-runner for those late-inning situations in a close playoff game. Also, Dusty loves contact and going first-to-third. Hamilton would be a perfect guy for that."
thekmanknows: "Hear that noise? That's the knees of all those National League catchers knocking together."
Chri1017: "These kind of guys create havoc for the other team. No pitcher likes a base stealer."
rhdyt: "If the guy has any ability at the plate at the major league level, then he should be able to steal a lot of bases there as well."
VicktotheShip: "Quite the accomplishment..however, I wonder how he'd fare against the arms of big league catchers"

Join the conversation or respond by signing in or creating a profile and blogging.