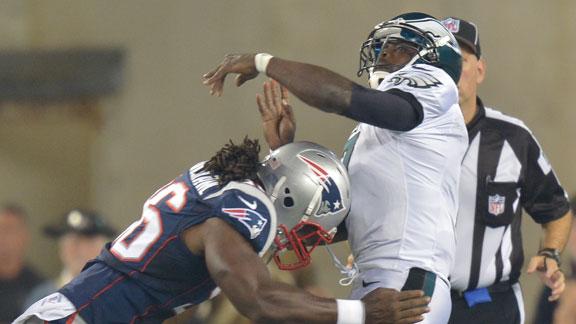 It's never a good thing when your team's owner talks about your team's coach in anything less than glowing and complimentary terms. Eagles owner Jeffrey Lurie did just that on Thursday, saying that the team needs substantial improvement this season, which will in large part determine Andy Reid's contract status at the end of this season. Reid's something of an establishment in Philadelphia, but is this his last hurrah with the Eagles?
---
Is Reid's job in danger?
Reid's been on Philadelphia's sideline since 1999. Would the team really get rid of him if the Eagles don't impress?

---
Will Reid ever win a championship?
Andy Reid's résumé is extensive and impressive, but he lacks one important bullet point: a Super Bowl win.