September 25, 2012
Sep
25
Russell Wilson completed only 10 of 21 passes in Monday night's game against the Packers, but none was more important than the final catch by Golden Tate -- a debatable game-winning touchdown. The score set Wilson apart from his fellow rookie quarterbacks because it won his team the game ... a feat none of his counterparts was able to accomplish.
Each week we'll give you, SportsNation, the chance to rate each rookie quarterback. How did they do in Week 3?
---
Griffin III's grade?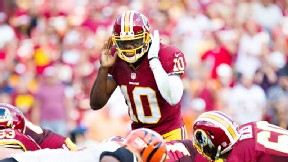 Week 3 stats: 21-34, 221 YDS, TD, 85 rush YDS, rush TD in a 38-31 loss to the Bengals.

---
Luck's grade?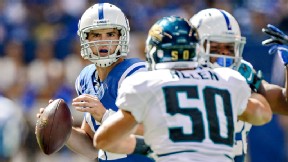 Week 3 stats: 22-46, 313 YDS, 2 TDs, INT in a 22-17 loss to the Jaguars.

---
Tannehill's grade?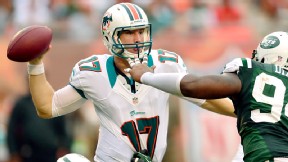 Week 3 stats: 16-36, 196 YDS, INT in a 23-20 overtime loss to the Jets.

---
Weeden's grade?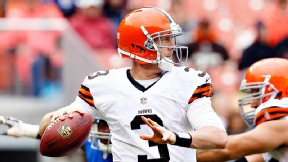 Week 3 stats: 27-43, 237 YDS, TD, 2 INTs in a 24-14 loss to the Bills.

---
Wilson's grade?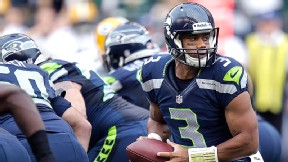 Week 3 stats: 10-21, 130 YDS, 2 TDs in a 14-12 win over the Packers.