September 28, 2012
Sep
28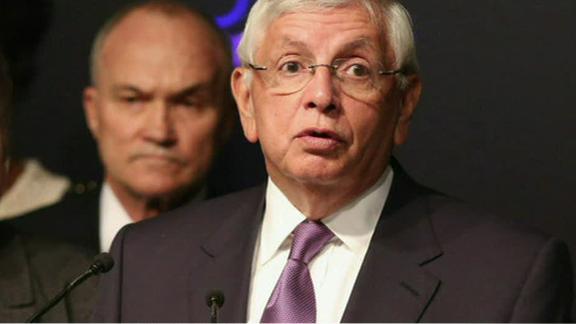 The NBA is in the final stages of coming up with proper penalties for flopping. What would be your preferred method?
dburgo1: "The question is why do players flop? As a defender you can get position & pick up an offensive foul with out falling down, but he refs rarely call it unless you fall down. We're at a point now where it's out of hand. The refs have to do a better job of calling offensive fouls when a player dips his shoulder into a defenders chest for example & at the same time not make a call when a guy flops."
TripleDoubleNoAssists: "i hope it goes both ways. not just for the defensive player trying to take a charge but also for the offensive players who act like they got mugged when a player barely touches them."
rjeddy919: "the only way to solve the problem is to take offensive fouls out of the game all together. I'm all for that, only exception being when its obvious a player just barrels over somebody."
TheBassFace: "There is a clear difference between exaggerating to get a call when you've been actually fouled, and intentionally trying to deceive the refs. Hope the NBA can control this growing problem. Agree that not calling might be better, but punishing floppers is tempting too."
DaredevlJ: "Step in the right direction, but I hope suspensions are in the mix for repeat offenders. For the big time floppers, unless the fine is significant, it will be meaningless to them because they think they are helping their team win."

Join the conversation or respond by signing in or creating a profile and blogging.