For the second straight week, only one rookie quarterback was able to notch a win for his team, and this week it was Robert Griffin III. RG3 ran for his fourth rushing touchdown, tying a franchise record for the most rushing touchdowns by a Redskins rookie QB.
Ryan Tannehill and Russell Wilson threw multiple interceptions en route to losses and a position at the bottom of their respective divisions.
Each week we'll give you, SportsNation, the chance to rate each rookie quarterback. How did they do in Week 4?
---
Griffin's grade?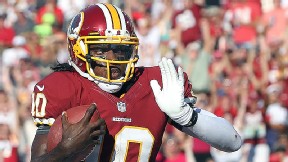 Week 4 stats: 26-for-35, 323 yards, 43 rushing yards, rushing TD in a 24-22 win over the Buccaneers.

---
Tannehill's grade?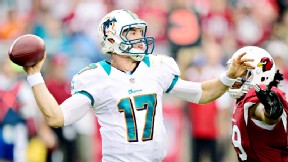 Week 4 stats: 24-for-41, 431 yards, TD, 2 INTs in a 24-21 loss to the Cardinals.

---
Weeden's grade?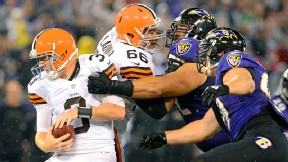 Week 4 stats: 25-for-52, 320 yards, INT in a 23-16 loss to the Ravens.

---
Wilson's grade?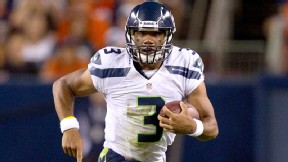 Week 4 stats: 17-for-25, 160 yards, 3 INTs in a 19-13 loss to the Rams.