---
Upset of the season?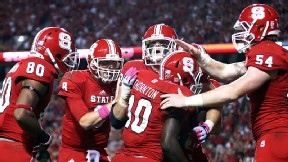 You didn't see this coming. Neither did Florida State, which led NC State 16-0 at halftime. Turns out the Wolfpack had the No. 3 Seminoles right where they wanted them.


---
Less UGA, more UGH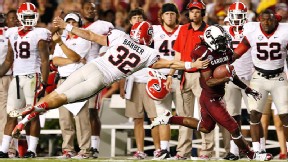 Georgia couldn't stop Ace Sanders' 70-yard TD punt return, or anything else South Carolina did. The 28-point margin of victory was the Gamecocks' largest ever against Georgia.


---
Orange you surprised?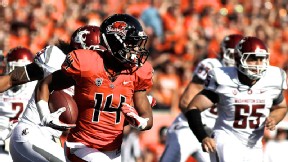 No. 14 Oregon State improved to 4-0 with its win over Washington State. Are the Beavers the biggest surprise of the season? Or would you put 5-1 Duke -- yes, 5-1 Duke -- ahead of them?