Seth Doege and Texas Tech threw a big wrench into West Virginia's BCS plans with a convincing win over the No. 5 Mountaineers. While the Red Raiders' defense was harassing Heisman favorite Geno Smith, Doege was shredding the Mountaineers' defense. Was this the upset of the season? And what does this mean for Smith, who was unstoppable until Saturday? Vote below!
---
What's the story?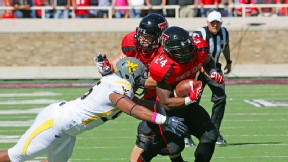 There was more to Texas Tech's 49-14 win over West Virginia than an unranked team handing No. 5 a humbling defeat.


---
Kryptonite discovered in Lubbock?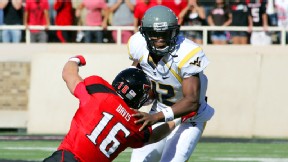 The Red Raiders' Seth Doege threw more touchdowns (6) than Geno Smith averaged yards per completion (5.4) as Texas Tech's defensive scheme stymied Smith and WVU.