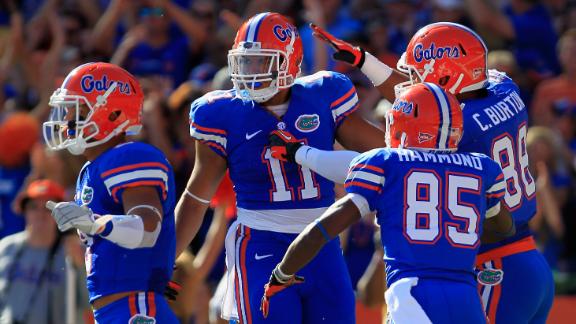 Admit it: Unless your wardrobe is wholly blue and orange, and your social media entries read "#GoGators" and "Kyle Christy for Ray Guy Award," you didn't see Florida's 7-0 start coming. There's no doubting it after the Gators' 44-11 drubbing of South Carolina, in which the defense shut down the Gamecocks' run game and the offense got four touchdown passes from Jeff Driskel. What's working for Florida? And will the Gators make it south to Miami for the BCS National Championship Game? Vote below.
---
Swamp Music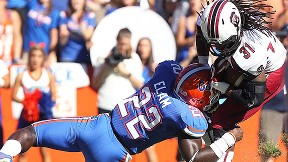 Florida made the most of South Carolina's turnovers, but the Gators' defense played a big role in the lopsided result.

---
From 7-6 to 7-0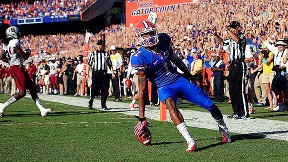 The Gators have won in a runaway (South Carolina), and they have won nailbiters (Texas A&M, LSU). How are they making it work?

---
Destination: Miami?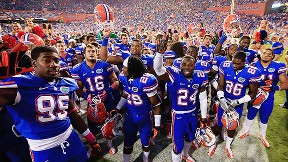 Florida reveled in its first win over South Carolina in three seasons. How long will the Gators' celebrations last?