Notre Dame is 7-0 for the first time in 10 years, and wins over three ranked opponents have Fighting Irish fans making BCS plans. But a daunting road trip awaits this week as Brian Kelly's squad heads south to Norman to face a red-hot Oklahoma Sooners team. Notre Dame opens as a 10-point underdog, and a win could propel it to a possible undefeated regular season, while a loss could derail hopes of a BCS berth. Are the Golden Domers ready for the challenge? Cast your votes below!
---
Happy for the Irish?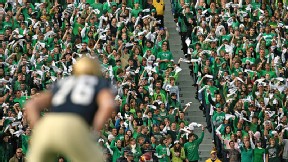 Notre Dame's national contract to air games on NBC meant that many fans grew up watching the Fighting Irish every week. Did it make you a fan?

---
Are they for real?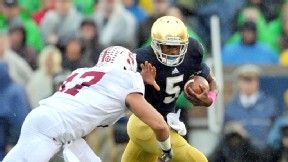 Despite Notre Dame's 7-0 record and three wins over ranked teams, some fans still haven't bought into the new-and-improved Fighting Irish.

---
Signature win?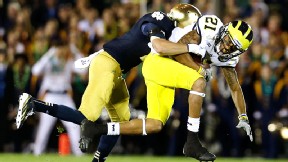 No wild comeback for Michigan this time. No fourth win in a row for Stanford. No shrinking against a top-10 opponent in Michigan State.

---
Will it be close?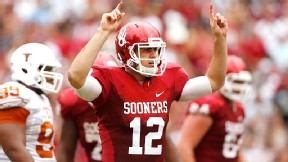 Oklahoma stacks up well against Notre Dame in points scored (plus-18.8), point differential (plus-12.9) and passing yards (94.5 more).

---
Final hurdle?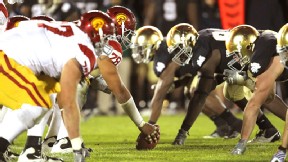 Notre Dame's next three opponents after OU have a combined record of 8-13. Throw in the season finale against USC, and it is 14-14.