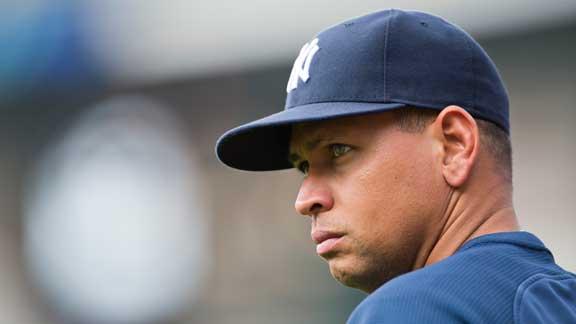 All athletes want to be shown the money, but many of them aren't worth the extravagant contracts they receive. Below is a list of players who ESPN.com writers and reporters believe have the worst contracts in professional sports today. Which excessive deal takes the cake? Click the photos to set your rankings!
Worst contracts by sport: MLB | NBA | NFL | NHL | All-time worst


Worst sports contracts

Gilbert Arenas

Gilbert Arenas
6 years, $111 million
The Magic still owe Arenas $42.9 million over the next two seasons after waiving him via the amnesty clause.

Matt Cassel

Matt Cassel
6 years, $58 million
Has never completed better than 59.5 percent of his passes and recently lost his job to Brady Quinn.

Carl Crawford

Carl Crawford
7 years, $142 million
Crawford played a career-low 31 games this season, but hit .282 with 19 RBIs.

Rick DiPietro

Rick DiPietro
15 years, $67.5 million
Signed through 2020-21. Has played 42 games over past three seasons.

Scott Gomez

Scott Gomez
7 years, $51.5 million
Totaled 2 goals and 11 assists in 38 games last season.

Ryan Howard

Ryan Howard
5 years, $125 million
Howard was already in decline from his 2006-07 peak when he signed this contract, and the past three seasons he has posted this line: .256 AVG/.339 OBP/.483 SLG and 0.3 WAR.

Chris Johnson

Chris Johnson
6 years, $80.96 million
Averaged 50.2 rushing yards per game in first six weeks of the season.

Joe Johnson

Joe Johnson
6 years, $119 million
The 31-year-old has played well the past two seasons, earning All-Star bids each time, but is he really $119 million good?

Kevin Kolb

Kevin Kolb
6 years, $62.1 million
Fighting one injury after another, Kolb lost the Cardinals' starting QB job to John Skelton.

Alex Rodriguez

Alex Rodriguez
10 years, $275 million
Rodriguez still has five years left and $114 million in salary, plus potential bonus payments for reaching home run milestones ... plenty of time to work off his dismal postseason performance.

Mark Sanchez

Mark Sanchez
3 years, $40.4 million
Four years into his contract, Sanchez is at a career-low 53.2 completion percentage.

Amare Stoudemire

Amare Stoudemire
5 years, $99.7 million
Bad knees and diminishing skills have the Knicks regretting their rebound signing after missing out on LeBron James.

Hedo Turkoglu

Hedo Turkoglu
5 years, $53 million
His contract number this season in millions (11.8) is bigger than his 2011-12 PER (11.78).

Michael Vick

Michael Vick
6 years, $100 million
After missing the playoffs last season, the Eagles are off to a 3-3 start this season.

Jayson Werth

Jayson Werth
7 years, $126 million
Werth finished the regular season hitting .300 in an even 300 at-bats, but with just five home runs, eight stolen bases, 31 RBIs and 42 runs scored.
Your Rankings
1.

2.

3.

4.

5.

6.

7.

8.

9.

10.

11.

12.

13.

14.

15.