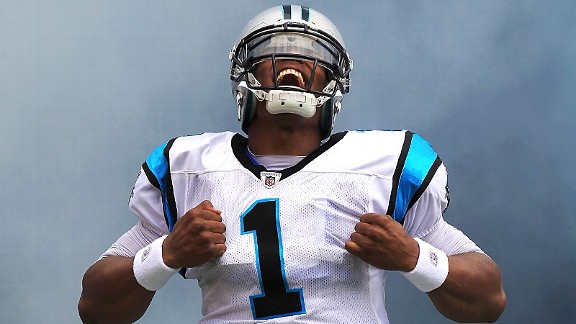 Cam Newton's Superman celebration is considered just that, a celebration. But when a Charlotte-area high school quarterback mimicked Newton after scoring a touchdown in a playoff game, he was ejected for unsportsmanlike conduct. Were the referees too harsh by sending him to the locker room early, or was the punishment deserved?
gilby_7: "Seriously, how difficult is it to NOT do stuff like this on the field. If I did that when I was in high school the refs wouldn't have to kick me out because my coach would have already done it."
GhostMonkeyMSU: "Don't like taunting? Keep the guy doing it out of the end zone. No ref intervention necessary."
xraver21: "not against celebrating, but the kid deserved to be ejected for imitating such a worthless celebration. Kid should have higher standards than ripping off the celebration of a bad NFL QB. "
Polite430: "That boy did it wrong. That celebration is supposed to be used when LOSING. For example, if you are still down by at least two TDs after you score: celebrate!"
rjk256: "Even if you are taunting, it should be unsportsmanlike and 15 yards, not an ejection"
BURNER8585: "See. Scam Newton is a negative influence everywhere."
LebronJamescancountto7: "Charles Barkley was right...athletes are not role models."


Join the conversation or respond by signing in or creating a profile and blogging.