The real score for USC is 6-4. That's six wins on the field and four embarrassing instances of the Trojans using trickery to try to gain a competitive advantage. A student-manager deflating Oregon's footballs before kickoff, switching jersey numbers to confuse opponents, hiding injuries and lying about poll votes has many questioning what exactly is going on under Lane Kiffin's watch. Cast your votes and join the discussion.
---
A rogue manager?
Lane Kiffin insists that his players wouldn't have liked the idea of deflating balls. But even so, does that convince you the manager worked alone?

---
Are you a Kiffin supporter?
Lane Kiffin's two head-coaching jobs prior to USC (Raiders, Tennessee Volunteers) were short and not so sweet. So far at USC, he has a 24-10 record.

---
It's all in the ball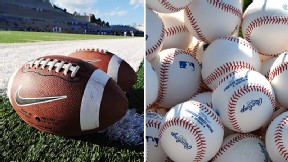 What's that old saying? If you're not cheating, you're not trying? Teams will always look for competitive advantages, but do they work?

---
Anything to win?
USC always has been known for its big plays, but lately the Trojans have turned to smaller "plays" to try to gain an advantage on the field.

---
Whom is this really hurting?
Quarterback Matt Barkley excited Trojans fans everywhere when he said he was coming back for his senior year. How does that decision look now?