The 2012 QB class is experiencing unparalleled success in its first season in the NFL. But will this class of rookies ever be held in higher regard than the legendary 1983 and 2004 quarterback classes that came before them? And which member of the 2012 class will rise above his contemporaries? Vote now!
---
The legends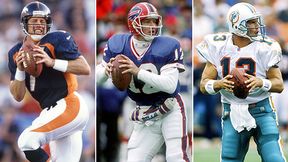 Six quarterbacks were drafted in the first round of the 1983 NFL draft. Three went on to be inducted into the Hall of Fame.

---
The next generation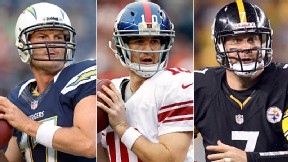 So far, the 2007 QB class has combined for nine Pro Bowl appearances, four Super Bowl titles and two Super Bowl MVPs.

---
The young guns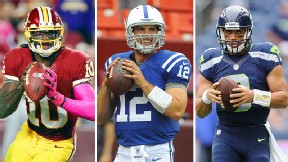 Despite rookie status, Robert Griffin III, Andrew Luck and Russell Wilson all have their teams in the playoff hunt.