Maybe J-E-T-S really does mean Just End The Season? With an embarrassing 49-19 loss to the Patriots on Thanksgiving, the Jets' playoff hopes were all but extinguished and fans of the Gang Green were left wondering how the remainder of the season will play out. Will it really be a month-plus of Rex Ryan and Mark Sanchez or would a change do some good?
---
Time for a change?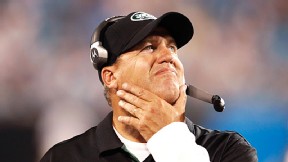 Ryan is 32-27 in his fourth year with the Jets and hasn't been to the postseason since 2010.

---
Best-case scenario?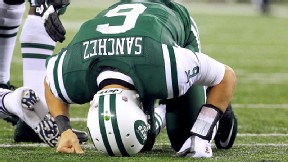 The Jets' final five games of the season are against teams with a combined record of 17-33.

---
A Tebow test run?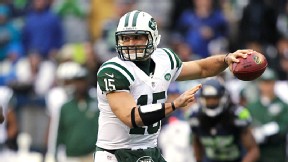 With Mark Sanchez's contract all but assuring he will be back next season, is it Tebow Test Time?

---
More Broncos magic?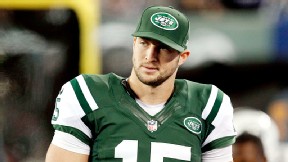 Tebow sparked the Broncos to six straight wins last season after being named the starter.