The Celtics will be without Rajon Rondo for two games after he shoved Kris Humphries into the front-row seats at TD Garden in Boston on Wednesday. Celtics coach Doc Rivers said Humphries' hard foul on Kevin Garnett, which sparked Rondo's reaction, was a sign the Nets think of Boston as a four-letter word: s-o-f-t. Does Rivers have a point? And did Rondo overreact, or was he simply sticking up for his teammate?
---
Punishment fit the crime?
Rajon Rondo will sit two games as a result of his confrontation with Kris Humphries.

---
Who's to blame?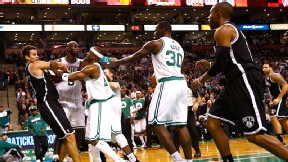 Do you blame Humphries' hard foul or Rondo's reaction for the Nets-Celtics fight?

---
The bigger they are ...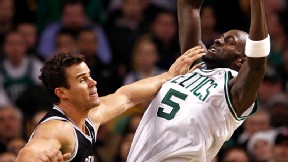 Kevin Garnett took a tumble after being fouled by Humphries. Was his reaction legit or over the top?

---
Anger management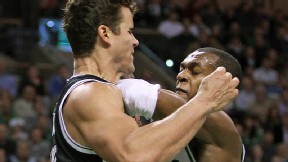 Rajon Rondo is known both for his talent and his temper. Did the latter get the best of him?

---
Brooklyn's in the house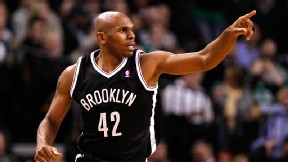 The Nets have two wins over the Celtics as part of their strong start.