Robert Griffin III made his "Monday Night Football" debut memorable, as he became the fourth rookie quarterback drafted among the top five picks to start a MNF game and just the second (Terry Bradshaw being the first) to win the game. But that wasn't the only record RG3 was a part of; he set the NFL record for rushing yards in a season by a rookie quarterback.
Andrew Luck didn't have a record-breaking performance, but he did join an elite group of quarterbacks. Luck is one of three rookies since the AFL-NFL merger to have five-plus winning drives in the fourth quarter or overtime in a season. (Vince Young, with five in 2006, and Ben Roethlisberger, with six in 2004, are the others.)
Each week we'll give you, SportsNation, the chance to rate each rookie quarterback. How did they do in Week 13?
---
Griffin's grade?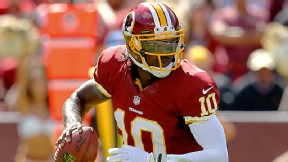 Week 13 stats: 13-for-21, 163 pass yards, TD, 0 INT, 76 rush yards in a 17-16 win over the Giants.

---
Luck's grade?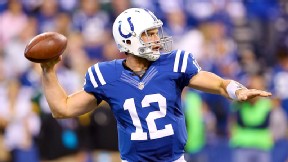 Week 13 stats: 24-for-54, 391 yards, 4 TDs, 3 INTs in a 35-33 win over the Lions.

---
Tannehill's grade?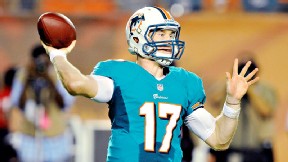 Week 13 stats: 13-for-29, 186 yards, 0 TD, 0 INT in a 23-16 loss to the Patriots.

---
Weeden's grade?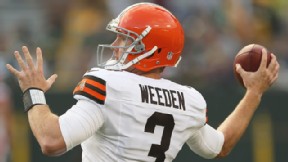 Week 13 stats: 25-for-36, 364 yards, TD, 2 INTs in a 20-17 win over the Raiders.

---
Wilson's grade?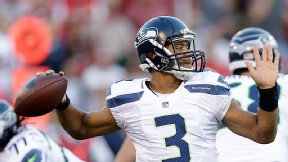 Week 13 stats: 23-for-37, 293 yards, 2 TDs, 0 INT in a 23-17 win over the Bears.