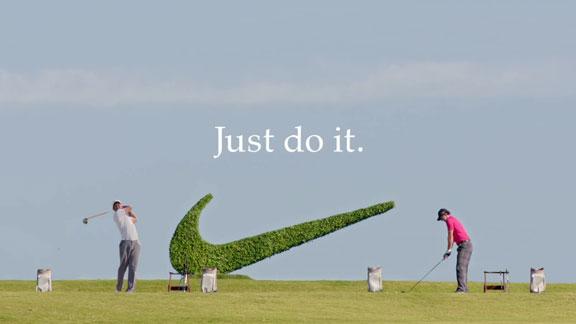 They're starring in a commercial together for Nike, they're opening their season together in Abu Dhabi and they're the top two golfers in the world rankings. But are Rory McIlroy and Tiger Woods really rivals? The two downplayed such talk before Thursday's Abu Dhabi HSBC Golf Championship, in which McIlroy and Woods will be paired together just days after debuting their ad campaign. So is this a rivalry? Or just two great players separated by 14 years and nearly as many major championships?
---
A real rivalry?
Tiger Woods and Rory McIlroy are two of the top golfers in the world, but Rory's rise to prominence came well after Tiger's dominant prime.

---
The winner's circle
Rory McIlroy won five times worldwide in 2012, while Tiger Woods earned three wins. Can Tiger flip that outcome and best Rory in 2013?

---
Major differences
Tiger Woods hasn't won a major since the 2008 U.S. Open, but Rory McIlroy has won a major title each of the past two seasons.