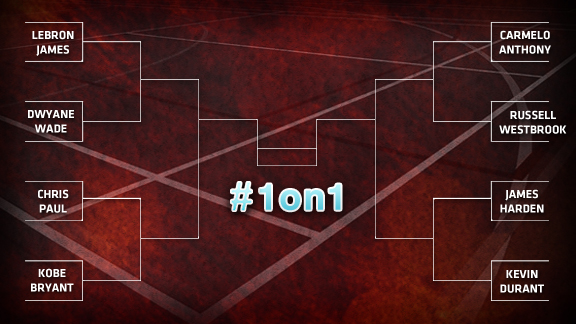 Who would win a one-on-one tournament between the NBA's biggest superstars? This is what our friends at NBA Coast to Coast (9 p.m. ET, ESPN2) will be debating every Tuesday this month, and we're asking SN to weigh in! Each week we'll give you the one-on-one matchups and you vote for the winners until one superstar is declared the winner!
Next week's matchups:
Carmelo Anthony vs. Russell Westbrook
Kevin Durant vs. James Harden
---
LeBron v. D-Wade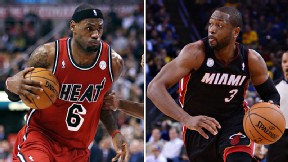 LeBron James is averaging nearly a triple-double this season, but will face a tough matchup when he squares off against his teammate, Dwyane Wade, one of the best shot-blocking guards in the game.

---
Kobe v. CP3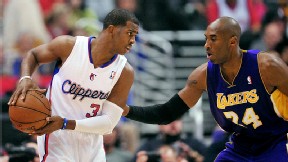 The battle for L.A. is on! Kobe Bryant is having an MVP-caliber season, but Chris Paul -- the league's premier point guard -- has turned the Clippers into serious championship contenders.