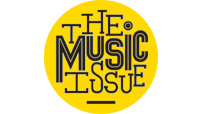 Every athlete wants to be a musician. So why not give a group of them a head start at achieving their dream by recreating some of the most iconic album covers of all time? That's exactly what ESPN The Magazine has done for its music issue, and the results have to be seen to be believed. Check out the full-size images in the galleries below and then click on the smaller images to rank your favorites!
Behind-The-Scenes Photo Galleries:


Rank: ESPN The Magazine's Cover Acts

Allyson Felix

Allyson Felix
Athlete: Allyson Felix
Artist: Beyonce
Album: Dangerously In Love (2003)

Ryan Lochte

Ryan Lochte
Athlete: Ryan Lochte
Artist: Nirvana baby
Album: Nevermind (1991)

Jimmie Johnson

Jimmie Johnson
Athlete: Jimmie Johnson
Artist: Bob Dylan
Album: The Freewheelin' Bob Dylan (1963)

Alex Morgan

Alex Morgan
Athlete: Alex Morgan
Artist: Katy Perry
Album: One Of The Boys (2008)

Richardson, Woodley, Lynch

Richardson, Woodley, Lynch
Athletes: Trent Richardson, LaMarr Woodley, Marshawn Lynch
Artist: Run-D.M.C.
Album: Ultimate Run-D.M.C. (2003)

Josh Freeman

Josh Freeman
Athlete: Josh Freeman
Artist: Michael Jackson
Album: Thriller (1982)

James Stewart

James Stewart
Athlete: James Stewart
Artist: Rick James
Album: Street Songs (1981)

Upton, Stanton, Phillips . . .

Upton, Stanton, Phillips . . .
Athletes: Justin Upton, Evan Longoria, Brandon Phillips, Giancarlo Stanton, Shane Victorino
Artist: Devo
Album: Freedom Of Choice (1980)
Your Rankings
1.

2.

3.

4.

5.

6.

7.

8.