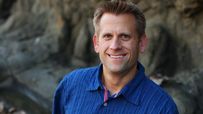 Welcome to SportsNation! On Friday, Sport Science host John Brenkus stops by to chat about his Emmy Award-winning TV show and its project to name the Greatest Athlete of All-Time.
The 16 spots on the G.O.A.T. bracket have been filled out through fan voting. Starting on Feb. 17's morning SportsCenter, Sport Science will begin analyzing each matchup using their advanced metrics. The first matchup is Michael Jordan vs. Tiger Woods.
Send your questions now and join Brenkus Friday at 3 p.m. ET!
More Sport Science: Chats | Index | Videos | Blog | @Sport_Science