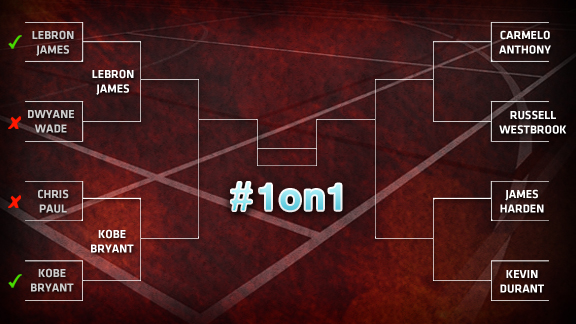 Who would win a one-on-one tournament between the NBA's biggest superstars? This is what our friends at NBA Coast to Coast (9 p.m. ET, ESPN2) will be debating every Tuesday this month, and we're asking SN to weigh in! Each week we'll give you the one-on-one matchups and you vote for the winners until one superstar is declared the winner! Last week, LeBron James bested Dwyane Wade and Kobe Bryant beat Chris Paul. We've got two more matchups for you this week!
---
Melo vs. Russ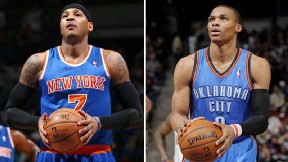 Knicks forward Carmelo Anthony leads the NBA in scoring at 29.0 PPG, but despite being in just his fifth year in the NBA, Thunder guard Russell Westbrook (22.5 PPG) isn't far behind.

---
Harden vs. KD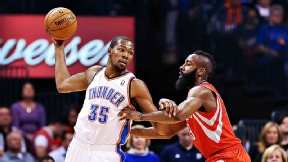 They were teammates for the last three seasons in Oklahoma City, but Kevin Durant and James Harden are now opponents, both in this one-on-one tournament and in the Western Conference.