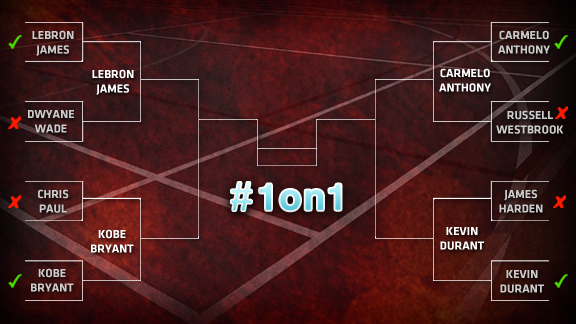 Who would win a one-on-one tournament between the NBA's biggest superstars? This is what our friends at NBA Coast to Coast (9 p.m. ET, ESPN2) will be debating every Tuesday this month, and we're asking SN to weigh in. Each week we'll give you the one-on-one matchups, and you vote for the winners until one superstar is declared the winner. We are now down to two huge semifinal matchups as LeBron James takes on Kobe and Kevin Durant squares off against Carmelo Anthony. Cast your votes now!
For more check out @ESPNNBA #1-on-1
---
LeBron vs. Kobe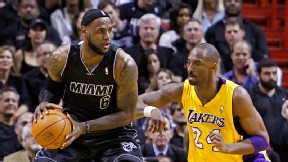 It doesn't get much better when LeBron James and Kobe Bryant square off. LeBron may be playing at another level this season, but will that get him past the legend that is Kobe?

---
KD vs. Melo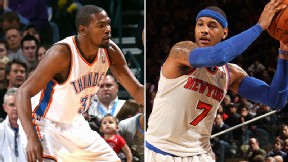 The two most explosive scorers in the NBA go head-to-head in our second semifinal matchup. Will Kevin Durant's length prove too much to overcome for Carmelo Anthony? You decide!