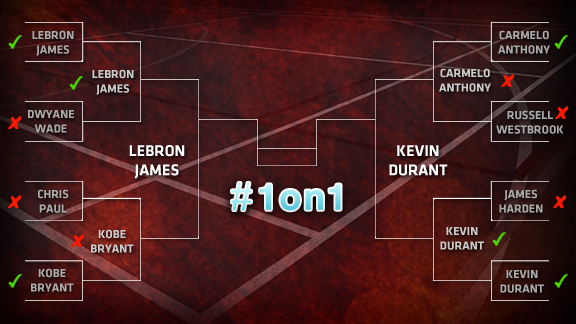 Who would win a one-on-one tournament between the NBA's biggest superstars? This is what our friends at NBA Coast to Coast (9 p.m. ET, ESPN2) will be debating every Tuesday this month, and we're asking SN to weigh in. Each week we'll give you the one-on-one matchups, and you vote for the winners until one superstar is declared the winner. We are now down to the final matchup between LeBron James and Kevin Durant! Cast your votes now!
For more check out @ESPNNBA #1-on-1
---
LeBron vs. KD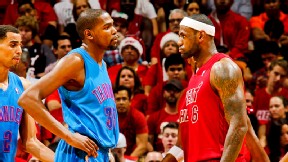 Kevin Durant is the NBA's top scorer this season. But LeBron James looks like the league's MVP.