Rory McIlroy had enough, so he decided mid-round it was time to call it quits at the Honda Classic. McIlroy blames a recurring toothache and not his 7-over-par standing as the basis for his exit. What is at the root of his recent struggles, and does a toothache justify leaving so abruptly?
I like the Packers: "Golf is a mental game, gotta overcome Rory."
yellowdart24: "He better get the same ridicule that tiger gets when he does this. Golf is a very frustrating sport but you still never just walk off the course if you're playing bad. It's disrespectful to the tournament, the fans, and the group you are playing with. Tiger's only competition for the majors right now looks like himself."
timoteo_23: "Shameful move. Show some class and finish the event out like a man. There are lots of fans that came to watch you play let alone the sponsorhip money at the tournament."
imalawman: "Tooth pain, huh? After he said no physical injuries...yeah, that dog don't hunt."
bobbyc65:"Would be nice if most of us could just leave work in the middle of the day because we weren't really feeling it that day."
Join the conversation or respond by signing in or creating a profile and blogging.
---
When the going gets tough ...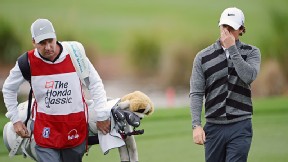 Rory McIlroy says it was wisdom tooth pain that led to his withdrawal from the Honda Classic. Good enough reason to quit mid-round?

---
More money, more problems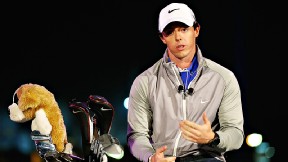 Since becoming one of the world's highest-paid athletes, McIlroy has missed the cut at Abu Dhabi and withdrawn from the Honda Classic.