The Big East's breakup is all but final with the news that the so-called "Catholic 7" will start play in the 2013-14 academic year. What's the prognosis for the new league and the football-playing schools they're leaving behind?
The breakaway members get to keep the old name and Madison Square Garden for their postseason tournament, but how will they fare in a world without football -- and football revenue? The "old" Big East is getting $110 million from the basketball schools for the right to leave this year, but will it survive the coming departures of Rutgers and Louisville and remain competitive?
---
Back to the Future?
The Big East came to life as a conference of mostly Catholic schools and had early success, with three teams in the 1985 Final Four. Will the revived template produce similar results?

---
We're still here
UConn will be the only original Big East member in the new all-sport league of football holdovers. Will the Huskies lead the new conference to success on the basketball court?

---
New field of contestants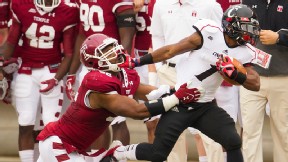 Cincinnati has grown into one of the Big East's best football programs. With membership changes ahead, what does the future hold for the Bearcats and the league?

What do you think? Leave your comments below.