The Dallas Cowboys locked up quarterback Tony Romo with a six-year, $108 million contract extension on Friday, reducing Romo's salary-cap number in the process and giving the team flexibility to address other areas of need. Will it be money well spent? Cast your votes below.
---
Smart move?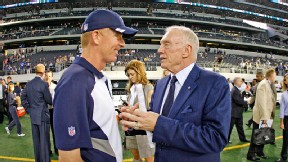 Jerry Jones and Jason Garrett weren't deterred by Tony Romo's 1-3 record in the playoffs or his 2012 career-low 90.5 rating.

---
Bang for the buck?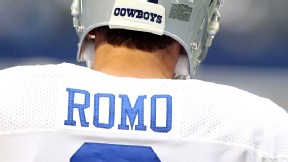 Romo hasn't seen the playoffs since 2009, but he did throw for 4,903 yards last season, and in 2011 he posted a career-high 102.5 rating.

---
Let's go shopping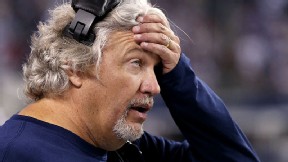 The Cowboys parted ways with defensive coordinator Rob Ryan and are looking to upgrade several on-field positions as well.